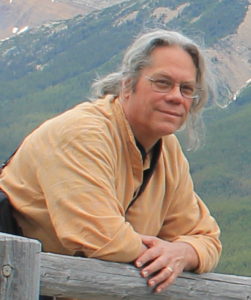 The District convention is just a couple weeks away and I'm still working out which candidate to support. That is not necessarily a bad thing. It motivates me to get out and listen to what the 4 MN House hopefuls have to say. As I mentioned in the last entry, I met Leili Fatehi a couple of times to discuss the state of MN and the issues that I think will help me discern for whom I will vote on March 24, 2018. I met her at a fundraiser hosted in a private home near Hiawatha Golf Course. Leili graciously agreed to answer a few questions on camera. The result was 7 short videos, 4 of which were in response to my queries about the extreme racial inequities in Minnesota. Fatehi reiterated what we heard from Husniyah Dent Bradley previously, it is not accurate to include undoing the entrenched, systemic racism in a list of issues. It requires looking at every issue from the perspective of equity and inclusion. Systemic solutions for systemic problems. Here is Leili's take on it:

Pressed for more specific examples of where the state legislature could work to alleviate such inequities, Fatehi cited public education, transportation, and environmental concerns. I admit up front that schools are not one of my big issues, most likely because I have no children. When I listen to parents talk about public schools I hear a lot of different opinions. Once you factor in charter and private schools, the issue gets complex, personal and political. Leili brought education into the discussion in context of alleviating racial disparities.

Environmental policy is Fatehi's wheelhouse. Currently, she represents the Sierra Club in the Enbridge Line 3 pipeline case. Dirty infrastructure has been located in those communities least able to keep them out of their backyards for decades, likely for centuries. It is encouraging that Leili sees the wide scope of environmental issues and solutions from an equity perspective.

It was clear that Leili had a lot to say about the prevalence of racial bias and disparities in Minnesota. Her response was easily twice as long as the others. The pervasive and systemic nature of the problem accounted for much of that, but so did the depth of Fatehi's analyses. In that spirit, listen to another version of Leili's take on racial disparity Minnesota-style.

On the issue of full legalization of cannabis in MN, Leili expressed support. Fatehi clearly described two important aspects that should influence future legislation, expunging criminal records of cannabis-related infractions and legalizing the existing production and distribution enterprises within the state. The first is flat-out fairness. The second is that, plus a jump start for the legal market. I think of it the same way that home brewing and sharing with friends pushed the local breweries forward when the Surly Law went into effect back in 2012 and set off the expansion we all see around us everyday. Don't outlaw the expertise and experience of the illicit market, bring it into the mainstream.

Another issue I have been discussing with the candidates is the need to protect immigrants, documented or otherwise, from the heavy-handed, jack-boot tactics of ICE under Trump. I appreciate that Leili clarified the legal terms and reminded me that "sanctuary city" and by extension "sanctuary state", have no legal definition. The nit of the grit are the separation clauses that suggest more local jurisdiction police not do the work of the Federal agencies. The encouraging part of Fatehi's answer comes toward the end of the clip. I won't spoil it for you.

The final video was the result of the half-assed way I introduced the subject of gender-based disparities and the current situation in the MN Legislature with regard to sexual harassment. All of which I brilliantly summed up with, "how do you feel walking into that environment?" Leili's response made me realize how vaguely the question was phrased. In my mind the "environment" implied a work place still roiled by resignations and in which the mandatory training session appeared to reinforce the culture it was intended to uproot. In my words, it was another guy surprised to hear that women are disrespected and demeaned in every part of our culture. Despite my bumbling, Leili managed to get to those points.

My offer to the other candidates for MN House District 63B remains open. Contact me. Let's talk and make some video. We can rush it in before March 24.
---