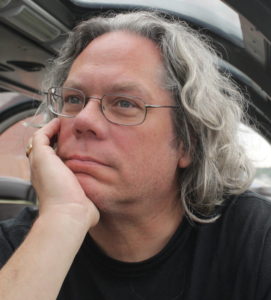 After a decade of making video and public access TV about national and global issues, I began to refocus my camera and commentary on local issues during the Occupation of the Fourth Precinct in 2015. The issue of extreme police violence, particularly against those of us that are not white or wealthy, has been a major part of New Hughes and recent video projects. One of the first street protests I covered featured Monique Cullars-Doty standing up for her nephew, Marcus Golden, when he was killed by St. Paul Police in 2015. It should be a long remembrance of an aberration when she talks about his murder today. Instead Monique has become a nexus around which families that have also had their loved ones taken from them by police violence circulate to tell their stories. The Mothers of the Murdered. While street marches, rallies, and shut downs get most of the attention, the support and succor of the families for each other may be more critically important because these promote healing and respect grief. The speakers at the Standing With Families Remembering Stolen Lives community dinner at Communities United Against Police Brutality (CUAPB) in South Minneapolis told us how much it meant to them that the families immediately reached out to them. Michelle Gross, with CUAPB, facilitates each time another person is gunned down by police in Minnesota. She established a legal aid fund at CUAPB to help pay for independent autopsies and lawyer fees for the families of those killed.
Monique was the first speaker at the annual community dinner on October 26, 2018. She embraced and praised the community of people that stand with the families remembering stolen lives. Cullars-Doty understands that police departments have been infiltrated by white nationalists and how that relates to the murder of black and brown people by police. Meanwhile, white men that shoot at cops are taken alive. White supremacist men that shoot up a church to kill black people gets a free burger. White nationalist celebrity gets to be President. The next speaker was Don Amorosi. His son Archer was killed by Carver County Sheriff deputies in June 2018. The killing of his son has shaken Don to his heart and soul. He needs the support from the others from whom lives have also been stolen and he is willing to provide the same for them. Because Amorosi is from a whiter, wealthier, suburban neighborhood, his place in this group underscores the futility of sending armed military-style police to deal with someone in the throes of a mental health crisis. They threatened to arrest him for trying to save his child's life. What kind of training suggests that such aggressive foolishness is appropriate?
The last of the official speakers was Kimberly Handy-Jones. Mother of Cordale Handy who was murdered by St. Paul police in 2017. When Kim speaks directly to Don Amorosi we get a glimpse of the family support community in action. Handy-Jones lives in Chicago, but she is in the Twin Cities whenever the families need her. She has established the In Remembrance of me Foundation for her son. The Foundation buys headstones and helps with funeral expenses for those killed by police or community violence. Kimberly tells us stories that we would rather not hear, but soon understand how much we need to hear her speak. Handy-Jones is known for keeping her boots on the ground. Listen to her tell her truth.
These 3 were the invited speakers. The host then opened the floor to other people at the community dinner to remember a family member killed by police in the Twin City Metro, Minnesota, and beyond. Many rose to speak and remember another stolen life. One of the most compelling was Toshira Garraway. She told us about her fiance and father of her son, Justin Teigen, beaten by St. Paul Police in 2009 and left to die in a dumpster. Her story is a harsh truth. Justin was thrown in the trash. What kind of training is going to change that culture in the SPPD?
Darlynn Blevins stood to remember her brother, Thurman "June" Blevins, killed by Minneapolis Police in 2018. We've heard Darlynn on New Hughes before. From the steps of the Hennepin County Building in Downtown Minneapolis. Her point is to push back on the negative media narrative about June by highlighting his humor and kindness. When Darlynn tells us that Thurman's death was the third in a short time for her family, after their Mother and Father, it puts the night June was chased down and shot dead in a context of grief. Imagine what might have happened if the police had shown up with open arms instead of guns drawn. Imagine if the first responders had been a Community Patrol of his neighbors and peers instead of armor-clad foot soldiers. An alternative to police. Now that two more have died at the hands of police, James Hanchett and Travis Jordan, we learn that MPD is testing out co-responders for help with people in crisis. Precisely the kind of thing that may have saved Travis Jordan's life, but apparently he was not living in a part of Minneapolis worthy of such programs. Never mind that people from over North demanded co-responder programs at public forums organized by the City Council. Rolling these programs out from the South is a bit like putting a bandage on your leg while you are bleeding out of your arm.
Gabriel Black Elk stood to remember his brother, Paul Castaway, killed by Denver Police in 2015. He has been touring the country, meeting with families of the murdered, and advocating for his brother ever since. Gabriel told us that the new laws in Colorado about how police should help those with mental and behavioral challenges will be named for Paul Castaway. Black Elk's story underscores a narrative we have heard echo in Minneapolis in recent months. Remember Marcus Fischer? He was only a threat to himself, too. Hurting people before they hurt themselves is a policy of futility or disdain. Either way, it is an excuse that has to be taken off the table. Oh and not through forced sedation without consent either. It's time to start helping people. If the cops can't manage it, fund the organizations that can.
---