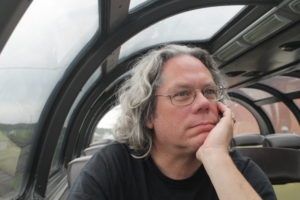 Astute readers of New Hughes – Old Shoes understand that we have been focused on the Minneapolis Parks and Recreation Board (MPRB) and the controversies sparked by the current cohort of Commissioners with regard to outsourcing union jobs, poor record on racial and socioeconomic equality, and mismanagement of contracts for repair of city parks. Much of our attention has been on the September 7, 2016 MPRB meeting at which President Anita Tabb (District 4) demanded that the Parks Police eject 10 people, of whom 4 were arrested. Read the Affront series Part 1 and Part 2 – and watch the videos for more details.
While Parts 1 and 2 featured video from the MPRB, Part 3 includes new video. This was important because those ejected by Tabb and arrested were prevented from testifying on September 7, 2016 despite having signed up to do so. That injustice will be corrected here and now. I met with 3 of the activists, Raeisha Williams, Emily Flower, and Davina Newman, to get their side of the story. I am pleased and honored that New Hughes was able to provide them a platform from which they could speak and set the record straight. September 7, 2016 was not the first MPRB meeting these 3 powerful people had attended that year. They had been speaking out against the 30 year contract the MPRB had favored with the Loppet Foundation to rework Theodore Wirth Park into a training center and venue for competitive skiing. The 30 contract seems an overreach for the Loppet Foundation as they take on such a large and costly project. The non-profit has repeatedly failed to meet funding goals for the Adventure Center Trailhead and the delays may put the kibosh on the competitive races the Foundation promised to bring to Minneapolis. Hopefully, the MPRB and Minneapolis tax-payers will not be left holding the bag if and when the Loppet fails to complete the project. Time will tell.
These were precisely the issues that Emily and Davina had hoped to raise at the MPRB meeting. Raeisha was also planning to address the racial and economic disparities that have long characterized the MPRB with regard to allocating resources, eliciting public comment, and employment in the Parks. Of course, they can say it better than I, so lend an ear and listen to their testimony.
Emily Flower is a union activist following in the footsteps for her grand father and parents.
 Raeisha Williams is a community activist and candidate for Minneapolis City Council in Ward 5.
 Davina Newman is Emily's daughter and is carrying on the family tradition of standing up for workers and those disadvantaged by race and class.
 Thank you Emily, Raeisha, and Davina for speaking up. Stay strong and carry on.
---